Ever since the Cambridge Analytica story broke, we've been frequently asked…
1. Whether Facebook is on the decline – No.
2. Should clients should change their Facebook/Instagram strategy – Somewhat.
Everyone (including us) wants to know what the future holds for the platform—and we want to be able to tell you. So we were watching Facebook's annual pep-rally, the Facebook Developer Conference, known as F8 in the biz, with baited breath…
And while there was certainly much more announced, our focus is specifically on the big announcements for marketers, and what it means for the way we (and you) will be marketing real estate. And while F8 is deemed a "Facebook" event, we all know they are the puppet masters behind so much more of the social web. Here's what caught our eye.
1. Facebook is Ready To Make the Most of Your Memories

Facebook is very happy to remind us of things that (supposedly) matter in our lives. And you, like us, likely get those periodic notifications of important moments, deemed "memories," that Facebook feels are worth not only recalling, but resharing. Well, Facebook just announced that they intend to map those memories into three-dimensional spaces.
This is part of Facebook's push into 3D photos, slated to arrive this summer. Soon, you, too, will be able to take a photo on your smartphone, upload it to Facebook, and watch it look slightly three-dimensional. This feature will pair with equally new augmented reality integrations, resulting in the ability to build 3D spaces from 2D photos and then use a VR headset (Oculus, FB would prefer) to navigate a 3D space formed by these memories. Supposedly 2D memories will also be converted to 3D ones, with the help of a trusty AI.

What This Means For Real Estate Marketing
Was it just a coincidence for all of us in real estate marketing that they chose a home to demonstrate the capabilities of 3D memories? We think not. As they say, there are stories in them there walls, and those stories can sometimes be a helpful sales tool. So it is not far-fetched to imagine the ability to dynamically display images inside a virtual home tour that buyers can interact with while exploring the space. The future possibilities of 3D photos for property marketing has us sitting up and taking note.
2. Instagram's Getting A Lot More Attention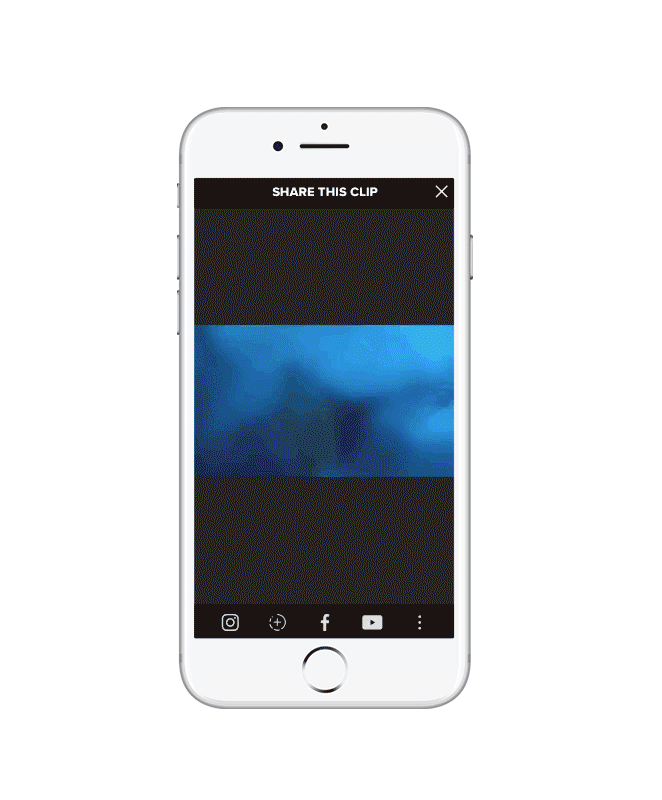 From video chat to anti-bullying features, FB's working to ensure Instagram stays its unsullied sibling with a flurry of announcements. The two announcements that caught our eye were the branded AR filters and new, third-party integrations for Stories. While you may have used filters like eyeglasses and bunny ears to get a laugh, brands want a piece of that. Now they'll be building their own branded AR filters. These AR filters will only be available to use if you follow the influencer offering the effects—or, if you see it on someone else's Story, you can tap "try it on" and that filter will be added to your own tray of effects.
The Story news doesn't stop there. Instagram is integrating with a number of third-party applications so you can post stickers and content directly from those apps. While the first ones announced are Spotify and GoPro, it sounds like many more will be announced soon. And we wholeheartedly hope a few of those are real estate related. Immoviewer and Matterport, anyone?

What This Means For Real Estate Marketing
As you well know, we have been keen on augmented reality and what it can offer real estate marketing for some time now. We're still not suggesting you rush blindly into the AR wilderness, but AR is starting to crop up in all kinds of logical places—making it hard to continue ignoring. Perhaps it will be RE/MAX, C21 and the Keller Williams of the world who create branded AR filters for their brokerages and agents this year? (Here's hoping they do exactly that.) As for you, we certainly expect you're well into creating Instagram Stories by now. And if you are, hopefully you'll have some real estate applications to integrate soon.
3. Oculus Finally Becomes Untethered With Go VR Headset

We're no strangers to VR Headsets, but are typically loathe to strap them—as inexpensive options deliver a poor, often nauseating visual experience. So when Facebook announced that the new Oculus Go would not just be priced at $199, but also not require a phone or a PC/gaming console to run, we got pretty excited.
Beyond the hardware is actually where the interesting part lies. Facebook is building off its Spaces announcement last year to build more VR community spaces—such as Watch Party, multiplayer games, and even live shows—so users can experience events together in real time. There's even going to be an Oculus TV hub for users to stream content from ESPN, Netflix, Showtime, and more.

What This Means For Real Estate Marketing
Will the advent of cheaper, higher quality headsets increase the rate of VR adoption? Perhaps that's a yes, albeit slowly. So we aren't recommending you ship your listing presentations into VR just yet. However, we are excited about the potential these social spaces offer when it comes to viewing homes, which could relegate IRL open to an analogue past. But we won't be there for a while, at least with the Oculus Go. It can't track your movements in three-dimensional space, allow viewing details up close, or the use of hands to interact with elements. For now, try a social space or two and then let's chat about how we bring it to real estate.
4. The Mighty Messenger Grows-Up

Messenger is a mighty big deal with 1.3 billion people using Messenger every month, 8 billion messages exchanged between people and businesses each month, and over 300,000 active bots. So if there were any thoughts about Messenger fading off into the sunset, think again.
Messenger is getting language translation courtesy of its trusty Ai assistant, M. Starting with Spanish–English translation in Marketplace (aka FB Shop), businesses will soon be able to communicate with consumers in their respective native tongues. Fingers-crossed that it will be rolling out in Canada soon. Our vote goes to French and Mandarin for the next wave. M, are you listening?
As for chatbots, well, they are getting a serious smarts upgrade too with natural language processing. So when a user send messages to a Business Page, Messenger can recognise common replies from previous answers and reply automatically. No doubt a-bot-it.
Last, but certainly not least, businesses can use the Camera Effects Platform and build augmented reality experiences directly into Messenger, bringing the virtual and physical worlds one step closer. For those businesses deploying the AR experience, users will be prompted to open the app's camera and interact with a pre-populated brand-specific AR effect. This could include trying on make-up, or looking at the latest Nike shoe. When you're done, you can return to the chat thread or share your AR experience on social media.

What This Means For Real Estate Marketing
Messenger improvements are music to our marketing ears, as we are busily developing our Messenger chatbot 2.0, using Messenger as live chat on client sites, running Messenger ad campaigns and building listing shopfronts for clients in Marketplace. Messenger is quickly turning into real estate agents' new virtual best friend. And these recent announcements means that–for those savvy agents who deploy Messenger as part of their strategy–they are going to have new superpowers impossible in the real world. While many of our clients are already multilingual teams, the reality of being able to communicate in real time with prospective buyers and sellers in 10-20 foreign languages rathan than one or two is nearly upon us.
And you, like us were probably reading that description of AR thinking, does this mean potential buyers will be able to "walk" through AR properties via their phone within Messenger? We certainly hope so.
5. Facebook Enters Dating (Of Course)

Does the world need another online dating service? I guess it depends who you ask. Does it make sense for Facebook to offer one? If you ask us, we say absolutely. Alongside how much it knows about every one of us, Facebook is uniquely positioned to match people based on it's ability to connect profiles and wider online behaviours. Notably, Facebook has decided that matches will be focused outside your existing friend base — an interesting choice. The newly announced dating service is at least initially focused on allowing people to browse matches within groups or at events they're attending.

What This Means For Real Estate Marketing
Facebook is already a matchmaker of sorts—a nearly ten billion dollar one at that—for advertisers like us, helping our clients' listings reach the perfect audience. They're masters of the game, perhaps like none other. So as Facebook turns to a new consumer application for its trove of data and 100,000 variable plus algorithms, it begs the question: where will Facebook matchmake next? Perhaps one day it will help match a buyer or seller to the right real estate agent for them? How much would you pay for that service?